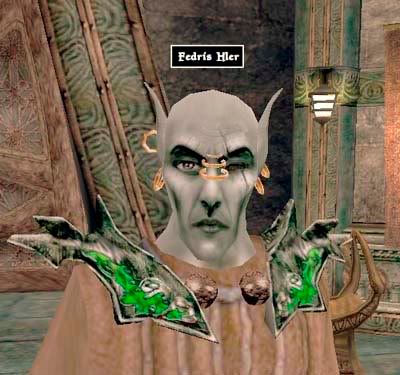 "Yes, goblins come in many sizes." he replied. "They vary in size from smaller than a Bosmer (wood elf) to larger than a Nord. Some are mindless animals; others have learned the ways of magic. And yes, you'll often see them with trained durzogs, another filthy creature. We believe they may be more intelligent than their goblin handlers. You might here them referred to as 'sludgepuppies', but don't let that name fool you. They're strong, smart, and often well-trained creatures. Since they can detect someone who is even using a chameleon spell, goblins often use them on patrols to hunt down an adventurer, such as yourself."
I thanked him for his advise. It was good to know that while the Amulet of Shadows, or even a full invisibility spell would work on goblins, it would be useless against a durzog. I'd have to remember that in the future. I asked him if he had any other missions for me.
He thought for a moment, then said "I have nothing for you at this time. You know, you should speak with Gavas Drin, the Lord Archcanon. He was in consultation with the Lady Almalexia this very morning. Perhaps he has something for you."
I thanked him for his time, information, and his generosity, and headed over to the Archcanon's offices to see what was up.