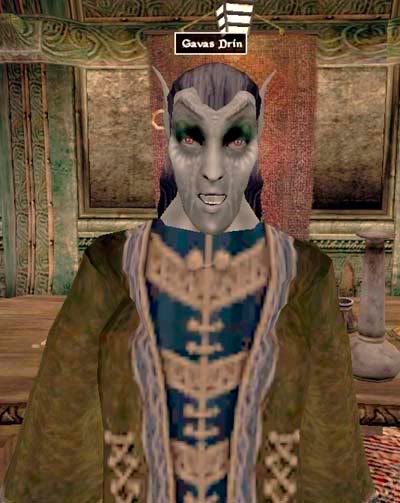 "You are concerned about a shrine in a sewer?" I asked, almost laughing.
"It is called the Shrine of the dead." he replied. "It was once a place of great power. It served as a channel to the ancestors, allowing the faithful to learn about them...to harness their power. Over the years, it has been forgotten, and it has grown sour."
I mused over how a shrine of any kind in a sewer system could go sour, but decided to keep that silly question to myself.
"The power that radiates from the shrine has drawn hordes of the undead to it." he continued. "The Shrine of the Dead must be cleansed."
I almost asked if I was going to have to bring a mop and bucket, but decided to keep my odd sense of humor over this mission to myself.
"So, I would I cleanse this temple?" I asked.
"Oh, no...certainly not by you." he replied. "No, sir, this task falls to one of Almalexia's chosen. You will escort this young priest, Urvel Dulni, to the shrine. Protect him well, Eldorf the Wise. His experience is limited, but he is necessary to complete the ritual. The Shrine is protected by the Profane, powerful liches who feed from the power of the shrine. You must destroy them for Dulni to perform his duties."
"Well, of course, I have escorted people before....." I started, but he interrupted me again.
"I stress again...protect Dulni at all costs. It is he who must perform the ceremony. If he is not able, there are no others."
I wanted to ask about the guy who taught Dulni, but decided not to.
"What can you tell me about this Shrine of the Dead?" I asked. "Where is it to be found?"
Gavas seemed glad that I was showing interest, at least. "As I said," he replied, "It holds immense power to speak with the ancestors and harness their power. The Lady Almalexia wishes to use this power for the good of Morrowind. I realize that ancestor worship falls a bit...outside traditional Temple doctrine, but the Lady knows best, and her will is law."
"I see." I replied. "And to find this shrine?"
"To find the Shrine," he said, "enter the sewers through the Temple basement. Then head east to the ruined Temple Gardens, and south to the Shrine of the Dead."