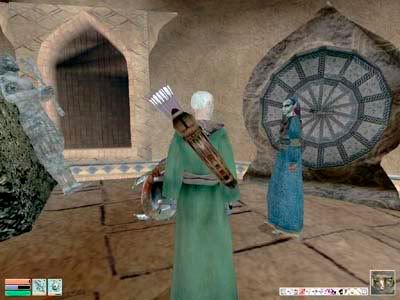 Urvel was anxious to get this job over and done with so we could get out of here.
"The Shrine, it should be behind this door." he said.
I stopped him before he could open the door. "You remember what the Archcanon said?" I asked him. "The Profane guard that place. Since we haven't seen any out here, they must all be in there."
"What must we do?" he asked.
"You must wait here." I said. "I'll go in and make sure it's safe."
"But they are lich." he replied. "They are so dangerous."
"Just you wait and see." I said, comforting him. "I've dealt with liches before."