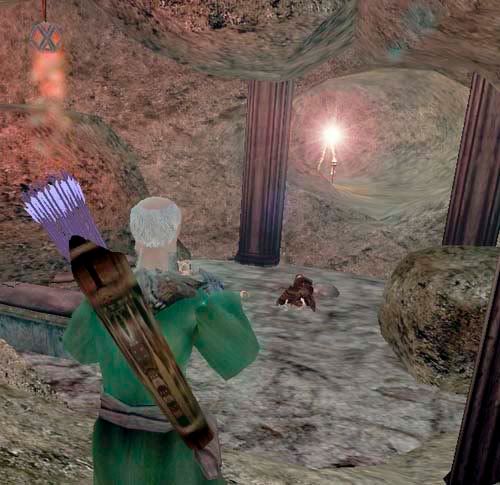 We finally came to an upper chamber, and were attacked by another lich.
The lich managed to kill off my clanfear, but a shock spell killed off the lich before it could do any damage to me.
Before I could re-summon the clanfear, however, I saw another dark figure coming from another chamber.
Without hesitation, I shot Medusa's Gaze, followed by God's Fire, as well as the most powerful shock spell I could muster.
The thing fell dead in it's tracks.
Cautiously, I went to see what I had just killed.