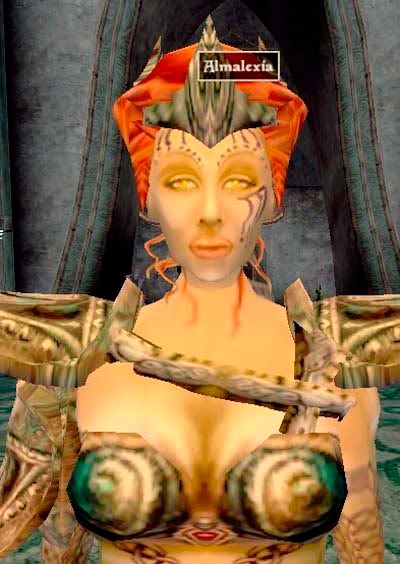 "I understand." I said, knowing that people rally around a dead hero more so than a live one. "What can be told about this cult? What does he preach to the masses?"
"Very little is known about them yet," she replied, "but there is one very disturbing fact we have learned: many of their members have been found dead. At least seven of them have been found so far. All dead, all in their homes."
"By my beard!" I exclaimed. "Were they murdered?"
She shook her head. "No." she replied. "It appears they ingested a strong poison, and not even my magicks could revive those who were found."
"I see." I replied, understanding just how serious this kind of cult could be. "What must I do?"
"We must find out what drives this group, and rid my city of their presence. Speak with Meralyn Othan at the Great Bazaar; her brother, Sevil, was one of those found dead. Learn what you can about them, Eldorf the Wise, and of this Eno Romari. Take care with him, though. The words of a martyr cry louder than those of a zealot."
I indicated my understanding to her and headed out of the chamber.