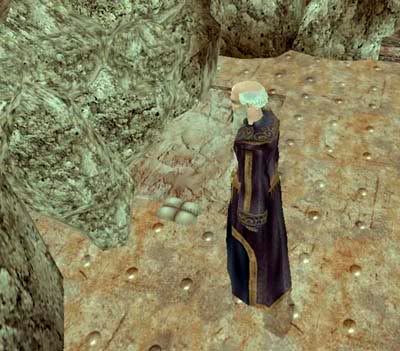 I pulled at the rocks for a while, but they wouldn't budge at all.
As I pulled on one of the rocks, one of the satchels I had fell to the floor. I looked at it, picked it up, and decided to give this item a closer look.
It had an odd smell, and there was a small cord attached to it. The smell reminded me of my alchemy lab back at the castle.
On a hunch, I placed the satchel in the rockpile, in a place where I hoped it would do some damage.
Once I had the satchel in place, I pulled the cord. Nothing happened. I gave it a harder tug. Suddenly, there was a hissing noise, like that of a snake, and there was a small cloud of vapor coming from the satchel. I figured this would be a good time to make a hasty retreat and see what this thing did.