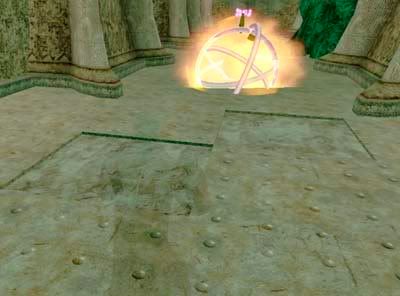 I headed back into the corridors, but had forgotten one very important item about Dwemer machines: They tend to repair themselves after a certain period of time.
On more than one occasion I found myself doing battle with hardened steam centurions and powerful sphere machines. I was very glad I had the full set of Rings and Amulets of Leaches with me, otherwise the battle might not have gone my way.
One by one, the machines fell. Most of them produced the pieces of scrap metal I needed to complete my mission.
Once I had ten pieces, I headed back to the surface. I did make one stop, however. There was a room with a number of old, rusty cogs. They were pretty heavy, but I decided to take three of them with me to sell to some of the pawnbrokers in town. Cogs, being part of an ancient civilization not seen for thousands of years, were valuable just being part of the Dwemer artifacts listings. Three were all I could carry. Tucking everything away, I headed back up the ladder to the surface.