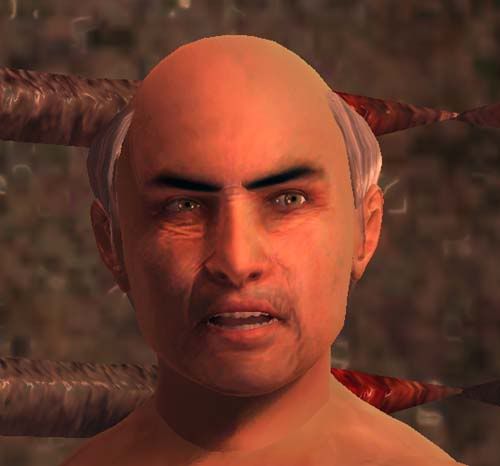 It was Menien Goneld. He was trapped in some kind of cage.
"Let me get you out of this thing!" I said.
"No," he replied, "there is no door. I was teleported into this thing. There is no way out of here. It is designed to drop in a few seconds in a set of spears below. Thing 'thing' feeds on blood, and this is how they get it."
"What can I do?" I asked, feeling rather helpless.
"That Dremora you just killed." he said, pointing to it, "That's a Dremora Sigil Keeper. It has a key. Get the key."
"Then what?" I asked. "What about you?"
"Don't worry about me." he said. "Just listen! You must get to the top of the large tower. The Sigil Keep is what they call it. That's what keeps the Oblivion Gate open!"
"How do I use the stone to close it?" I asked.
"Just find the stone and remove it." he replied. "Once removed, the gate will close."