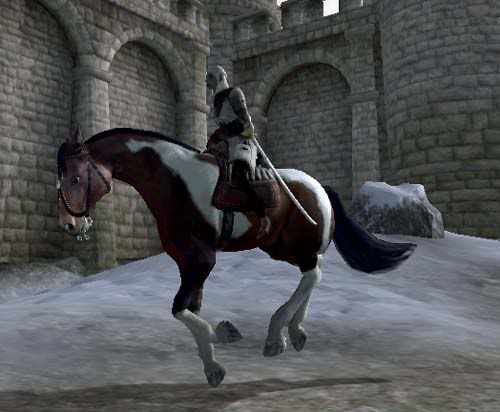 This was a new sense of urgency. Martin was safe at Cloud Ruler Temple, but the Amulet of Kings had been taken by those responsible for the death of the Emperor. The Emperor's warning of danger had now manifested it self in the form of Oblivion Gates that allowed an unlimited number of deadly creatures to arrive from that dreaded plane of existence.
We had always known it was there - we summon creatures from that plane often (as I had done). It was even rumored that the Emperor himself had been trapped there for a time by Jagar Tharn years earlier until freed by a nameless hero. I had experienced this strange place myself in order to close the gate in front of the city of Kvatch. This same kind of gate was responsible for everything in Ald'Ruhn being laid to waste, including everyone I ever knew.
I now had a purpose in life: find the Amulet of Kings and get it back to Martin. I could see that this situation would only get worse until that task was accomplished. And in doing so, I would be avenging the deaths of everyone I ever knew and loved.
And I found a new thing in my heart: hatred for the one responsible for it all. I resolved that it would be my mission to see that person or thing dead, either by my hand, or by my design.
I gritted my teeth and urged the horse on, faster, slowing only to make tight turns around the twisting trail towards the road that would eventually take me to the Imperial city.