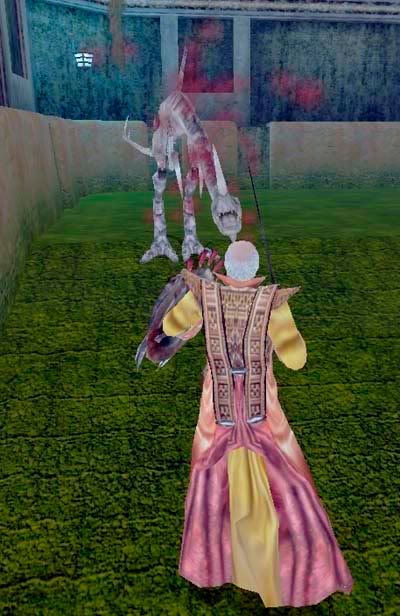 The evil, nasty-looking fabricant waddled right up to me, it's mechanical jaws snapping, as if to show me what it had in store for me if I lost.
Using my shield, I blocked it's attack easily, shoving it's sharp horn aside. The creature backed up, and readied itself for another charge. I countered with my broadsword, inflicting heavy damage on it's side.
The battle raged on for about a minute, the creature snapping at me, and my returning the attack with my broadsword. The creature, finally feeling the effects of too much damage, fell to the floor, dead.